2022 SPECIAL SALE: The price is limited. BUY TODAY as the promotion is available🔥
---
😘💕💕that lets dad feel close to our little one Enjoy the baby breathing and heartbeat on your chest🤱🎉🎉🎉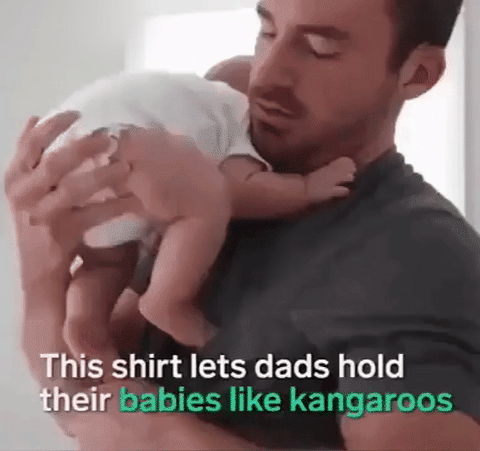 It also would fit your pets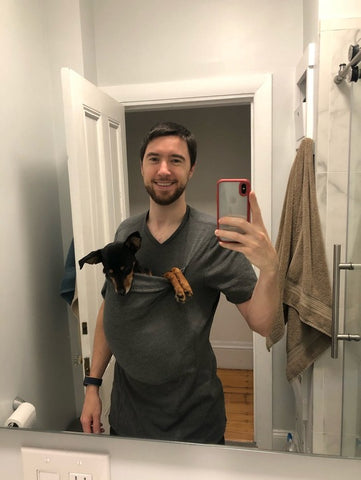 😂 😂This T-Shirt Lets New Parents Carry Their Baby Around Like A Kangaroo!😂 😂
Kangaroo Pocket T-shirt wants to make babywearing easy for parents.
The Dad Shirt features a slim fit similar to normal men's t-shirts and a breathable mesh panel between belly and baby that encourages bonding. It's also available for moms!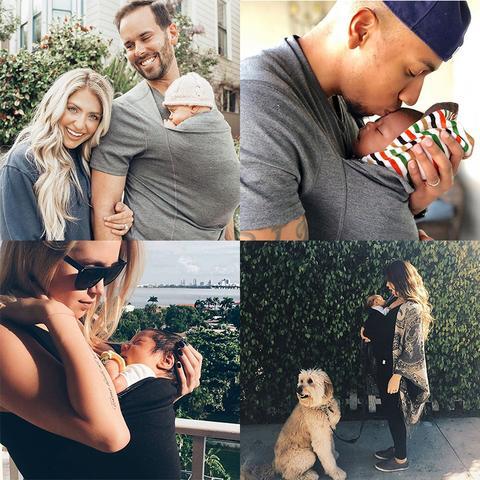 It only takes seconds to mount your baby inside, just open up the pocket and place your baby inside.
 There's no wrapping, adjusting, buckling, or tying anything to get it to work. Just slip your newborn in your giant kangaroo-like front pocket and be on your way.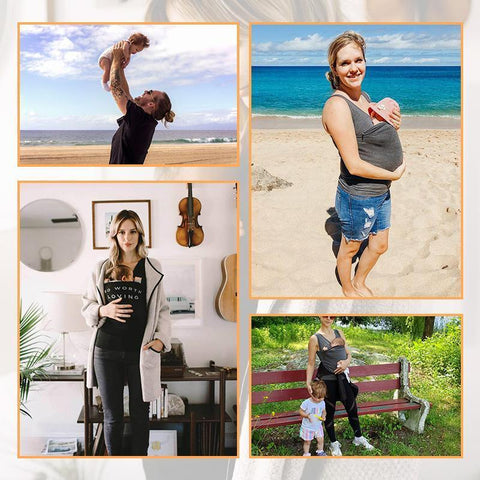 Main Features
❤PROMOTE ACTIVE BONDING: This is a revolutionary skin-to-skin bonding shirt for father & mother & child.
❤BUILT FOR COMFORT: These high-quality, easy to wear shirts are the most comfortable baby wraps/t-shirts on the market!
❤HIGH-QUALITY & SAFE MATERIALS: This Kangaroo Care bonding shirt is made with quality imported fabrics.
❤STYLISH & ERGONOMIC: Each shirt is made to fit comfortably, feel lightweight and look great at home or in the hospital!
❤BONDING SCIENTIFICALLY NECESSARY! Skin to skin contact helps stabilize heart rate, crying & improve breathing patterns.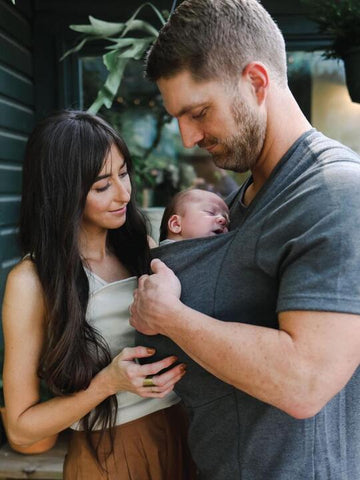 Product Specifications
Material: Cotton
Size: S/M/L/XL/2XL/3XL
Weight: 180-210g
Color: Black/Gray
Package includes
Baby Carrier Kangaroo Shirt x 1